Unification of Germany and Italy Webquest Marsteller
Click here to visit the site you need to answer the following questions: Unification Website
Unification of Italy and Germany
What 2 groups began to cooperate with their governments rather than try to overthrow them?
What did many governments learn about allowing certain liberal reforms?
During the second half of the 19th Century, what dominated Europe?
What 2 new states were formed at this time?
What even are we setting the stage to study next?
Unification of Germany (click on the link)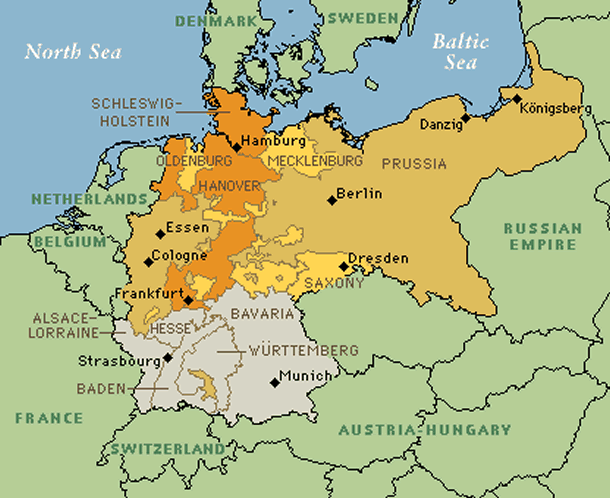 Why would it be incorrect to say that revolution caused German unification?
Why did Prussia and Austria fight Denmark in 1864?
Why did Bismarck want to go to war with Austria?
What did Bismarck want to happen by sending the Ems Telegramme to newspapers
When was Germany created as a unified country and what event marked this?
Unification of Italy (click on the link)
Which Italian kingdom expanded to include most of Northern Italy?
Who was the man in charge of this kingdom?
Who replaced him in the 1860's?
What did the Geneva Convention concern itself with?
In what year did Italy finally become a unified country and what event marked this?